Today's defence news includes the Prime Minister's visit to Iraq.

PRIME MINISTER IN IRAQ
There are a number of reports, including BBC News and Sky News, that the Prime Minister Theresa May has been on a visit to Iraq, where she announced the UK's commitment to addressing the evolving threat from Daesh.
Speaking in Iraq, the Prime Minister said:
Daesh's ability to spread propaganda at speed drew terrorists to Iraq and Syria from around the world, contributing to the death of many thousands of innocent people and the destruction of Iraqi infrastructure.

Military success against Daesh means they are increasingly losing control of the territory, resources and population that allowed them to be a uniquely dangerous threat to Iraq, the region and Europe.

But we have always expected that the threat Daesh posed would evolve. In response to our military success, Daesh has become more diffuse, organic and networked. The UK is committed not only to defeating Daesh militarily but also to countering the dispersal of foreign fighters from Iraq and Syria.
The Prime Minister committed to three specific things to counter the evolving Daesh threat and to manage the risk of foreign fighters returning to Europe. Read more here.
MOD RECRUITING
The Guardian reports on 'This Is Belonging' recruitment campaign.
An MOD spokesperson said:
This is a national recruitment campaign designed to reach a broad audience, helping to achieve an Armed Forces which represents the people they serve.
IMAGE OF THE DAY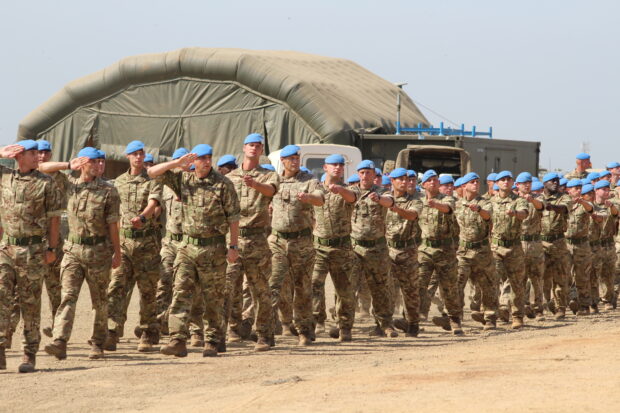 Follow us on Twitter, Linked in and Instagram and don't forget to sign up for email alerts.