New Year Honours
The Times (Page 6) and the Daily Mail (Page 6) both report that at 101, Lt Col Mordaunt Cohen is older than the MBE he is to receive after spending decades teaching children about what troops went through.
Defence Secretary Gavin Williamson said:
"Our Armed Forces are the best in the world, and the men and women receiving honours today have gone above and beyond the call of duty in order to keep this country safe. Their diligence and dedication in the line of service has been unwavering and ensured that Britain remains ready as we face intensifying threats at home and abroad"
The Military Division of The New Year Honours List 2018
Chief of Defence Staff
The Times are speculating on the appointment of the next Chief of Defence Staff next year, when Air Chief Marshal Sir Stuart Peach will leave to chair the Nato Military Committee.
An MOD spokesperson said:
"Succession would be decided in due course."
IMAGE OF THE DAY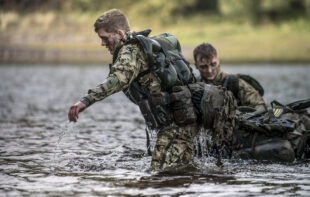 Follow us on Twitter, Linked in and Instagram and don't forget to sign up for email alerts.