Today's papers feature speculation on the appointment of the new Chief of Defence Staff and further coverage on the New Year Honours 2018.
Chief of Defence Staff
The Sun has published an article speculating on the appointment of the Chief of Defence Staff next year, when Air Chief Marshal Sir Stuart Peach will leave to chair the NATO Military Committee.
An MOD spokesperson said:
Succession would be decided in due course.
New Year Honours
The Mail on Sunday includes a piece on the honour which will be bestowed upon Major John Chetty in the New Year Honours 2018.
A government spokesperson said:
There is a transparent and robust system in place for honours selection with nominations considered by one of nine expert honours committees. Each individual nomination is considered on his or her merit by the relevant independent committee.
2017 
As the year comes to a close, the MOD has taken a look back at some of the most memorable images, captured by service and MOD civilian photographers. A collection of 85 photographs have been selected that show service personnel, their friends and family. View the photos here.
The Armed Forces have also released a video of highlights from 2017.
IMAGE OF THE DAY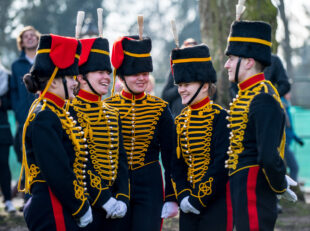 Follow us on Twitter, Linked in and Instagram and don't forget to sign up for email alerts.