Today's media features the Defence Secretary's visit to Iraq and the Royal Navy's involvement in a massive drug bust - and a turtle rescue!

DEFENCE SECRETARY IN IRAQ
Outlets including The Telegraph, The Sun and the Mail Online all report on the Defence Secretary's first visit to Kuwait, Iraq and Cyprus. They comment on the UK's role in the fight against Daesh and carry images of the Defence Secretary speaking to troops in Taji who, along with over 600 British soldiers on the ground in Iraq, are helping to train the country's forces.
Defence Secretary Gavin Williamson said:
The dangers we face are changing and are intensifying rapidly. Eliminating the threat from terrorism is critical to our security at home and abroad. Our brave Armed Forces are working tirelessly, day and night, to defeat Daesh after helping to recover significant territory in Iraq.

Only by defeating this evil and barbaric group for good will we reduce the deadly threat they pose to us, which is why we won't stop until their global network is destroyed.
Read more here.
DRUGS BUST AND TURTLE RESUCE
The Daily Mirror, The Sun and the Mail Online are amongst outlets who report that a Royal Navy crew has helped seize more than £100million worth of drugs that were being shipped across international waters – and also found time to save a family of turtles.
Defence Secretary Gavin Williamson said:
Thanks to the skill and professionalism of Britain's Armed Forces, working with key allies like the Australians, we are keeping our citizens safe by tackling the evil international drugs trade that funds terrorism.

I am incredibly grateful that we have the best service men and women in the world who always go the extra mile, whether they are protecting us from harm or saving precious wildlife like this family of turtles.
Read more here.
IMAGE OF THE DAY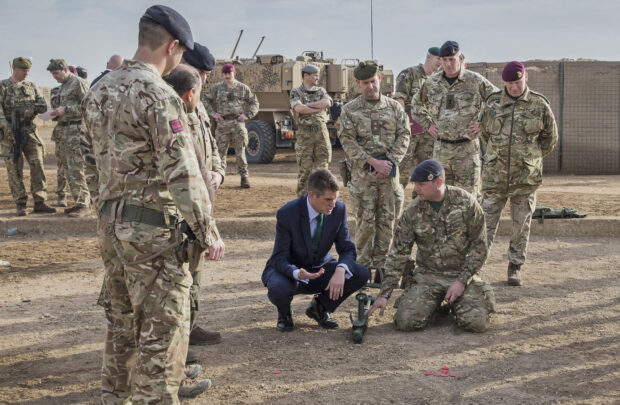 Follow us on Twitter, Linked in and Instagram and don't forget to sign up for email alerts.