Today's defence-related news includes RAF Typhoon intercepting Russian aircraft over international airspace and an RAF strike update.
RAF intercepts Russian bombers
The Times, The Guardian, The Daily Mirror, The Sun, Mailonline and other outlets report that RAF Quick Reaction Alert (QRA) Typhoon aircraft scrambled from RAF Lossiemouth to monitor two Russian Blackjack Tupolev Tu-160 long-range bombers approaching UK airspace over the North Sea.
Defence Secretary Gavin Williamson said:
The threats this country faces are intensifying and we will not hesitate in defending our skies from acts of aggression.

Our excellent RAF tracked the Russian aircraft every step of the way, and they continue to police UK and international airspace every hour of every day, to help keep the British people safe.
RAF Reapers destroy Daesh drone teams as air campaign continues
The Sun, Daily Mirror and Daily Mail report that RAF Reapers kept up the fight against Daesh last week, striking armed trucks and command posts across eastern Syria and, for the first time, terrorist drone operators.
UK Reapers, Typhoons and Tornados struck every day last week providing close air support to the Syrian Democratic Forces (SDF) clearing Daesh from the Euphrates valley.
Defence Secretary Gavin Williamson said:
As the threats we face rapidly evolve and intensify, the work our brave Armed Forces do is paramount to our security at home and abroad.

We have been clear that Daesh terrorists have nowhere to hide and we will continue to fight until their poisonous global network is totally destroyed.
Image of the day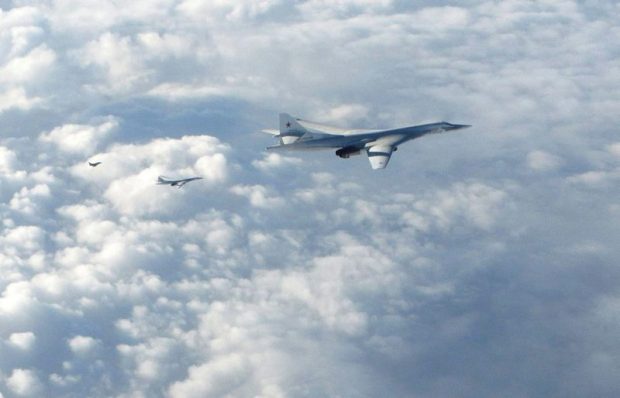 Follow us on Twitter, Linked in and Instagram and don't forget to sign up for email alerts.