Today's papers include reports of the British Army training park rangers in Gabon amid fears of Forest Elephant being poached to extinction.
British Army in Gabon
The Daily Mail, The Times and The Guardian all report that British soldiers have been deployed to Gabon to help stop elephant poachers who have links to Boko Haram. Gabon hosts 50-60% of the world's remaining 45,000 forest elephants. Gabon's national parks, however, have seen an increase in poachers in recent years. 2nd Battalion the Rifles have been sent to train the rangers in the parks to combat the poachers.
Coverage carries comments from Captain Rob Prince, in which he says the MOD doesn't just fulfil traditional Defence roles, and that the ivory trade underpins an illicit economy that supports terrorist groups, stating that this is "not just a wildlife element – this underpins national security."
Defence Secretary Gavin Williamson said:
British troops are helping brave park rangers halt the barbaric slaughter of these majestic elephants by gangs chasing profit. Britain is at the forefront of tackling this horrific trade, which can often be exploited to fund organised crime and terrorism and so threatens us all.
Public consultation on addressing the legacy of The Troubles
The Northern Ireland Office launched its public consultation on addressing the legacy of Northern Ireland's past on Friday.
The Sun, The Times and Daily Express are amongst those reporting on the announcement from the Northern Ireland Office. You can read more on it at the following link: https://www.gov.uk/government/news/secretary-of-state-launches-public-consultation-on-proposals-to-address-the-legacy-of-northern-irelands-past
Image of the Day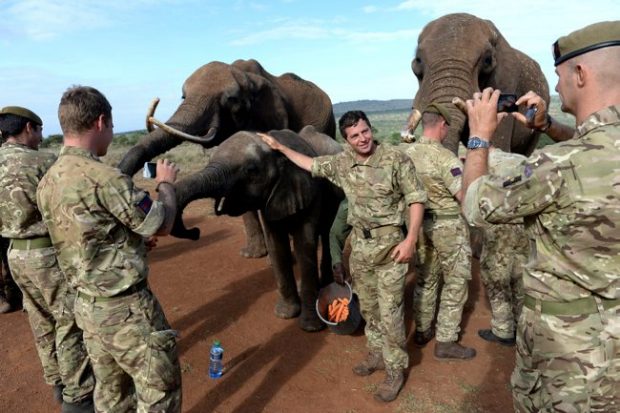 Follow us on Twitter, Linked in and Instagram and don't forget to sign up for email alerts.