Today's defence news includes an op-ed by Minister for Defence Procurement Stuart Andrew.
F-35 benefit to Yorkshire
The Yorkshire Post carried Minister for Defence Procurement Stuart Andrew's op-ed, which focused on vital role Yorkshire has played in the UK's 'airborne military heritage' and the contributions it is making into the future by "playing its part in the world's largest military procurement programme – the awesome F-35 Lightning multi-role fighter." He talks about the financial benefits the programme has brought to the UK with British companies building 15 per cent by value of every aircraft, and noting that BAE Systems already directly employs 2,200 people on the programme here in the north.
Minister for Defence Procurement Stuart Andrew said: 
I am very proud to be flying the flag for Britain's world-leading defence industry. I am equally proud to be a part of the F-35 programme.

We are giving our flyers both a beautiful aircraft and a cutting-edge weapon system which is the envy of the world.

Our Lightnings are on time, on budget, and over here – and there is a little bit of the spirit of Yorkshire in each and every one of them.
Image of the day: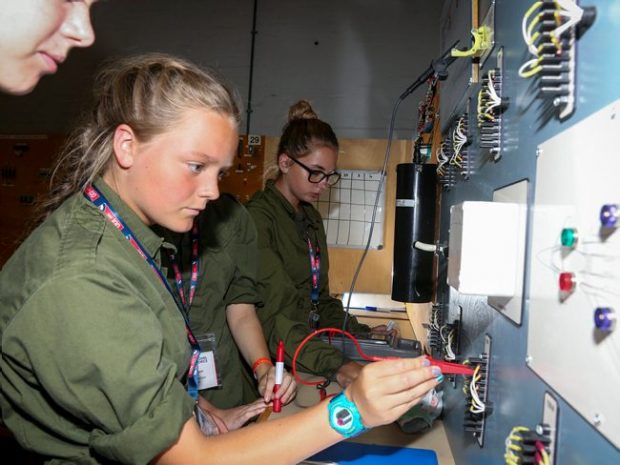 More than 100 pupils have completed a special five-day national residential course held at RAF Cosford, West Midlands, the home of RAF Engineering