Today's coverage focuses on Salisbury investigation updates.
Salisbury
Yesterday the PM and Met Police announced significant developments in the Salisbury and Amesbury investigations. Two Russian military intelligence officers have been named as suspects in the attempted murder of the Skripals.
The Daily Mirror pay tribute to the work of Dstl at Porton Down. The latest update dominates the front pages today.
Defence Secretary Gavin Williamson said:
"The latest evidence indicates Russian military intelligence officers have smuggled a deadly chemical weapon into the UK, reflecting the lengths the Russian state will go to to cause harm on British soil.
"This is a vital investigation and I pay tribute to the Defence personnel who have been working with immense skill in Salisbury and Amesbury side by side with police colleagues.
"We are hugely grateful for the expertise provided to the police investigation by the Defence Science and Technology Laboratory, Porton Down, as well as the Armed Forces' commitment to returning affected parts of Wiltshire to the public."
Image of the day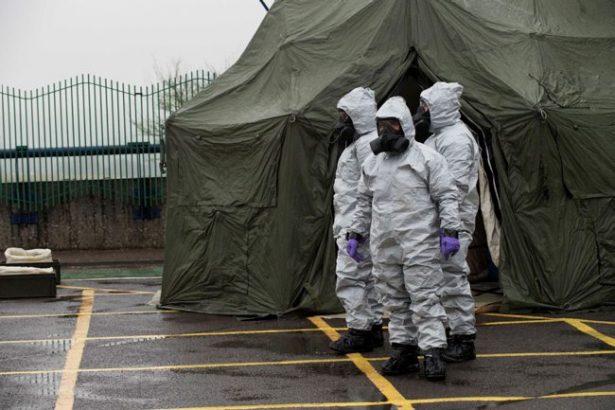 Soldiers from The Royal Mechanical and Electrical Engineers (REME), The Royal Logistic Corps (RLC) and the Royal Tank Regiment (RTR) in Salisbury.