Today's papers report on Defence Minister Stuart Andrew's praise for a transformative Shropshire logistics centre and a land dispute at Warcop range.
Defence Minister hails Shropshire military hub
The Shropshire Star reports that Defence Minister Stuart Andrew has paid tribute to the future of Shropshire's £83m giant military logistics facility, which was opened last year to revolutionise the way support is delivered for the armed forces wherever they may be in the world.
Defence Minister Stuart Andrew said:
We've invested over £80m in this enormous Shropshire centre as we are determined to ensure our personnel have everything they need, from batteries to boots, wherever they are in the world. This hub will have a transformative impact on our troops once it is fully up and running next year, putting a truly state-of-the-art supply network at the fingertips of our brave men and women on the frontline.
Read more here.
Cumbria firing range
The MOD has recently applied to de-register common land at Warcop range. A public inquiry into the MOD's proposal began this week, with The Guardian reporting on the issue today following further coverage on Friday.
An MOD Spokesperson said:
We are not proposing to restrict public access in any way and have no plans to sell the land. We have applied to de-register land at Warcop Training Area to safeguard the MOD's ability to train.
Image of the Day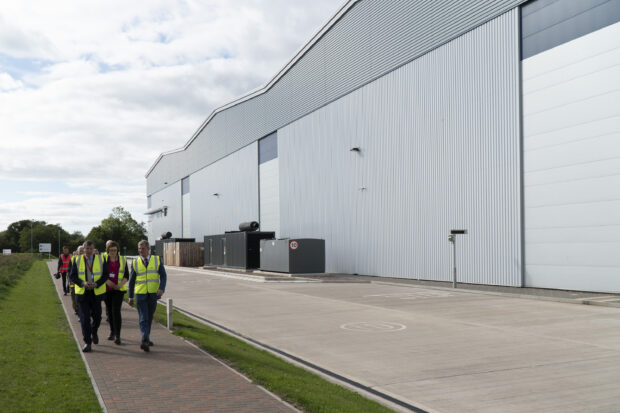 Follow us on Twitter, Linked in and Instagram and don't forget to sign up for email alerts.