Today's media reports on a revolutionary new landing method by an F-35 on the carrier, an MOD report warning of future threats and the Type 31e programme.
F-35 rolling landing
The Daily Telegraph reports that a revolutionary method of landing an F-35 jet on a ship has been carried out for the first time on board HMS Queen Elizabeth. British test pilot Peter Wilson made history when he conducted the first ever shipborne rolling vertical landing this weekend.
The UK is the only nation currently planning to use the manoeuvre, which will allow jets to land on board the carrier with heavier loads, meaning they won't need to jettison expensive fuel and weapons before landing. Previously the jets have conducted only vertical landings. A rolling landing requires the jet to make a more conventional approach, approaching the ship from behind at speed, before using thrust from its nozzle and lift created by air over the wings to touch down and stop.
Strategic threats report
Outlets including The Sun, The Times and the Daily Mirror report that a new Ministry of Defence report setting out the need to take action against the latest strategic threats to UK defence and security will be published today.
The 'Future Starts Today' report will indicate that the world has reached a critical point in the need to tackle the evolution of threats faced in the current climate. The last Strategic Defence and Security Review, published three years ago, identified four main areas of threat, including the evolution of extremist terrorism, the resurgence of state-based threats, the rapid advance of technology on all fronts and the erosion of the rules-based international order. The sixth edition of the Global Strategic Trends report recognises the danger of those threats, but also sets out how they are continuing to speed up and intersect to create new and unparalleled risks.
Defence Secretary Gavin Williamson said:
This report makes clear that we are living in a world becoming rapidly more dangerous, with intensifying challenges from state aggressors who flout the rules, terrorists who want to harm our way of life and the technological race with our adversaries. Identifying these threats means we can continue to build an Armed Forces that can stay ahead of them.
The full report will be published on www.gov.uk/mod later today.
Type 31e programme
The Financial Times gives an update on the Type 31e frigate programme, saying that British companies are preparing to submit initial bids to build the five warships.
An MOD spokesperson said:
Our timeline to procure the first batch of five new Type 31e frigates remains unchanged. We want the first ship in 2023 and are confident that industry will meet the challenge of providing them for the price tag we've set.
Image of the Day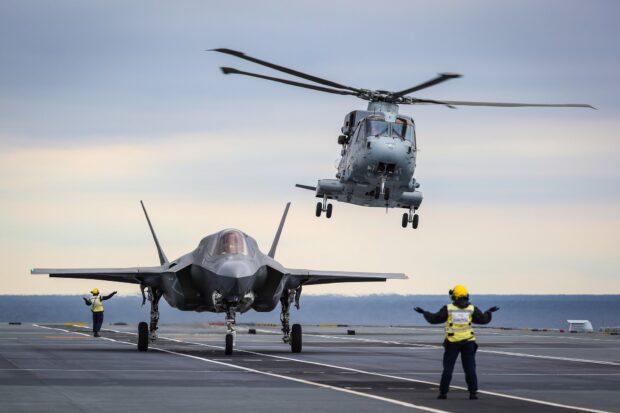 Follow us on Twitter, Linked in and Instagram and don't forget to sign up for email alerts.