Today's media reports on the first exercise for the RAF's F-35 Lightning jets, and a Policy Exchange report.
First exercise for RAF F-35 Lightning
Outlets including The Times, The Telegraph and the Mail Online report that the RAF's F-35 Lightning jets have passed another significant milestone by conducting their first exercise with UK based American F-15s and French Air Force Rafales, over the skies of East Anglia and the North Sea.
The 617 Squadron jets joined over forty other aircraft from the RAF, the United States Air Force and the French Air Force on Exercise Point Blank.  This exercise was a first both for the F35s and the French Air Force and gave an opportunity for the three air forces to work together in a peer to peer scenario.
Explaining the significance of the exercise Air Commodore Jez Attridge the RAF Joint Force Air Component Commander said:
The first point of an air force is to be able to defend the country so you have to recognise the threats out there. We can see the environment is changing, we can see the challenge that Russia is giving to the international rules-based order so we are the insurance policy and we are recognising that through the scenario that we've got, the non-permissive environment, and our ability to operate with our allies, the French and the Americans, is paramount. It really is a case of us staying ready so that we can be used if we're needed, It's a great insurance policy.
UK military threat assessment
The Telegraph carries an interview with former Chief of the Defence Staff, Lord Richards, who has backed a proposal to create a special unit based at the Ministry of Defence which is dedicated to identifying and assessing emerging military threats. The piece arises from a report published by the Policy Exchange.
An MOD spokesperson said:
This report endorses the announcement we made in the summer, outlining we are already in the process of building a Strategic Net Assessment capability to better anticipate and counter our adversaries' actions. We have been clear that threats are intensifying across the world and we will consider this report as part of our ongoing Modernising Defence Programme to meet those challenges.
Image of the Day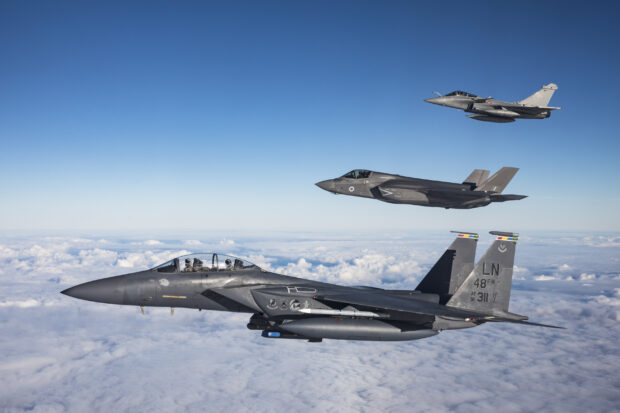 Follow us on Twitter, Linked in and Instagram and don't forget to sign up for email alerts.