Today's media reports on the Defence Secretary affiliating HMS Duncan with Scarborough and news that fighter jets from Lossiemouth have flown more missions to intercept foreign aircraft this year than in the previous three years.
Scarborough to be affiliated with HMS Duncan
The Yorkshire Post reports that Defence Secretary Gavin Williamson has today announced HMS Duncan will be affiliated with the seaside town of Scarborough, just months after it was selected to host national Armed Forces Day in 2020.
The ship's affiliation with the town will build on the Scarborough's strong sea cadet links and historic support of the Armed Forces, and will also see the ship's company make regular visits to the area. Defence Secretary Gavin Williamson, who was born in Scarborough, made the announcement during a visit to the town's Royal National Lifeboat Institution (RNLI) station to meet sea cadets. He said:
HMS Duncan has already proved her might on the world stage, from her deployment to the Black Sea leading a NATO task force to her crucial work patrolling home waters.

The ship's new affiliation will not just honour this great town right across the world, but also pay tribute to thousands of Yorkshiremen and women who have served in Armed Forces.
Read more here: https://www.gov.uk/government/news/scarborough-to-be-affiliated-with-hms-duncan
Lossiemouth jets
The Times and Daily Star report that fighter jets from RAF Lossiemouth have flown more missions to intercept foreign aircraft this year than in the previous three years. Typhoon jets from the base in Moray were sent on quick reaction alert (QAR) missions six times between January and the end of last month, according to Ministry of Defence statistics.
Armed Forces Minister Mark Lancaster said:
As we've seen in recent years our world-leading RAF stand ready to protect our skies at a moment's notice.

Be it intercepting Russian aircraft probing the boundary of our airspace or responding to a potential terrorist threat, their rapid response ensures our airspace and our people are safe.
Cold weather compensation claims
The Times and Daily Mail report on claims that a former soldier is suing the MOD after claiming he was exposed to cold weather during a battlefield visit and exercise.
An MOD spokesperson said:
It would be inappropriate to comment on an ongoing legal investigation. However, all service personnel are provided with the correct clothing, equipment and training.
Image of the Day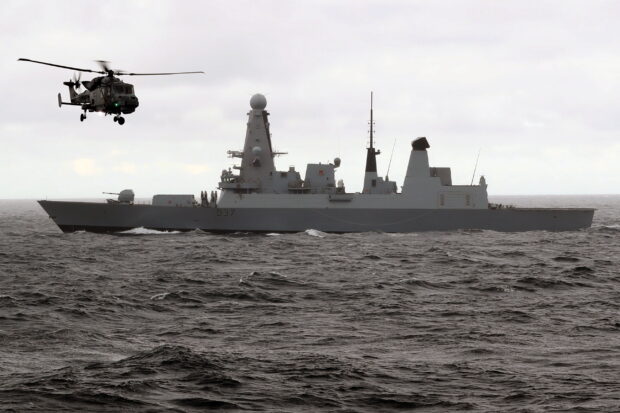 Follow us on Twitter, Linked in and Instagram and don't forget to sign up for email alerts.