Defence news today includes coverage of Defence Secretary Gavin Williamson's announcement that the MOD has invested £1m into the development of a new generation of satellite antennas.
Satellite antenna
There is reporting today in The Telegraph, The Scotsman and Belfast Telegraph (online) that the MOD has invested £1m into the development of a new generation of pioneering British deployable satellite antennas.
The 'wrapped rib' antenna is lighter, less complex and more cost-competitive than those currently available commercially. The antenna will be exclusively developed in the UK by Oxford Space Systems (OSS). It will make the UK the first European country with the capability of a flight-proven parabolic deployable antenna.
Defence Secretary Gavin Williamson said:
I have been clear that we need to accelerate the development of new, innovative capabilities - especially those in the space domain. It is vital that we have homegrown affordable technologies like this pioneering deployable satellite antenna to maintain a commanding military advantage over our adversaries and competitors.
Read more about the 'wrapped rib' antenna here.
MOD equipment
A report today in The Times claims that 'sensitive military technology' used by Britain is being offered for general sale, after a storage company used by defence contractor Leonardo went into liquidation.
The MOD's position, which makes clear there is no evidence of this, can be seen below.
An MOD spokesperson said:
Following several site inspections, we have not found or been shown any sensitive equipment at this site. All our contractors follow strict security regulations when storing military equipment, and we have no reason to believe this has been breached.
Image of the Day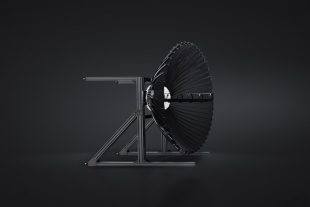 Follow us on Twitter, Linked in and Instagram and don't forget to sign up for email alerts.