Yesterday the Armed Forces marked The Queen's official birthday with the Trooping the Colour parade.
Image of the Day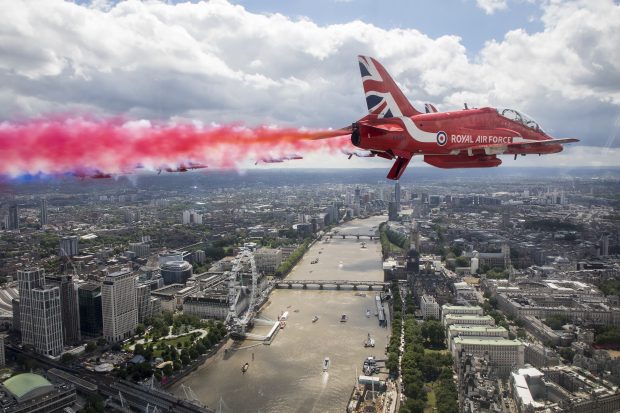 Trooping the Colour
Trooping the Colour was featured prominently across all broadcast channels on Saturday, including a live two-and-a-half hour broadcast from BBC One, which included a detailed segment on the Grenadier Guards. The programme featured segments on the regiment's recent overseas operations, its history and the pride it places in its uniforms.
Online, the hashtag #TroopingTheColour was trending on Twitter while the BBC's live YouTube stream of the event received tens of thousands of live viewers and hundreds of thousands of viewers in total.
Defence-related coverage in the Sunday papers highlighted that the ceremonial flag being paraded this year came from the 1st Battalion Grenadier Guards, the music from the bands of the Household Division and the 41-gun salute in Green Park from the King's Troop, Royal Horse Artillery. Several outlets noted that 1,400 Army officers, 200 horses and 400 musicians took part in the event.
Follow us on Twitter, join us on Linked in, Follow our Instagram page and don't forget to sign up for email alerts.