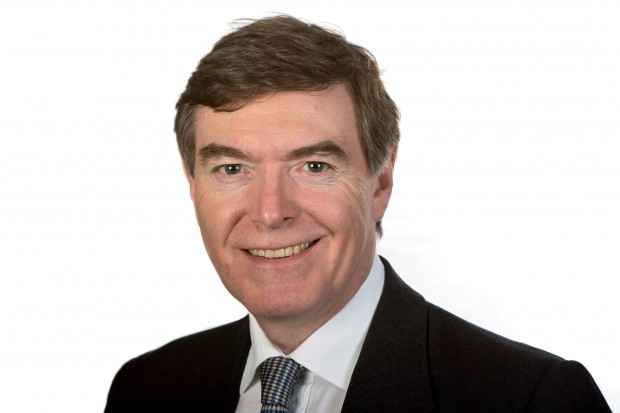 This afternoon the Prime Minister announced a £859 million investment in the Type 26 Global Combat Ship, the Royal Navy's next generation frigate.
It has been designed to replace the trusty Type 23s, the nation's safeguard and protector against submarine attack – and much more – since the early 1990s.
The contract – to be signed with BAE Systems – will cover a Demonstration Phase and includes investment in essential long-lead items through the supply chain, shore-testing facilities and the analysis of the potential shipbuilding facility investment options.
This is an important step forward in developing the programme to support progression to the Manufacture phase in early 2016, with the aim of seeing the first vessel delivered to the Royal Navy in 2022.
The current planning assumption is to replace the Type 23 with the T26 GCS on a one-for-one basis – resulting in a class of 13 ships.  The assumption on  base-porting is that it will be aligned to the current split in base port allocation between HM Naval Bases Devonport and Portsmouth, but these arrangements will be finalised after the main investment decision.
Today's announcement is the latest in a long line of investment under this Government in the Royal Navy's next generation capability.
In January last year we saw the last of the six Type 45 Destroyer class coming into service.
July saw the floating up of the Royal Navy's flagship Queen Elizabeth Carrier, followed by our decision that it will be joined in service by the second operational aircraft carrier.
Then in October,steel was cut for HMS Forth, the first of three new Royal Navy offshore patrol vessels (OPVs) at a ceremony in Glasgow.
Beneath the oceans, we launched HMS Artful, the third of seven Astute-class submarines, and awarded a £270 million contract to upgrade the Royal Navy's Spearfish heavyweight torpedoes.
Meanwhile work continues around the Successor programme – the replacement for the Vanguard class – with the Main Gate decision expected in 2016.
Finally – heralding a new era for Royal Naval aviation and intelligence gathering – ScanEagle became the first unmanned air system to be deployed by the Royal Navy on operations when it was first flown from HMS Somerset, in the Gulf, last July.
Together with existing capability, this long and impressive list of next generation capability form an efficient, carefully designed and credible whole; one that – along with the men and women who operate it – will ensure our Navy remains one of the most formidable in the world.
And the T26 is a key component of that.
It will become the workhorse of the Fleet, conducting joint and multinational operations across the full spectrum of warfare, including complex combat operations, counter piracy, humanitarian and disaster relief work.
Its cutting-edge design will ensure that it carries out its roles with unparalleled proficiency.
Powered by a combined diesel electric or gas turbine system, it will be able to reach high speeds whilst also having the capacity to cruise along in near silence.
An accoustically-optimised hull will produce a low wake, while angled sides and an enclosed upper deck will reduce its radar signature – both key to its anti-submarine function.
Its unique flexible "mission bay" will be able to carry a range of payloads, from medical supplies for disaster relief to small boats for maritime security, to unmanned underwater, surface and air vehicles.
And, crucially, it will take full advantage of modular design and open systems architecture, ensuring it can be easily upgraded as new technology develops during its service life.
So, today's announcement is a significant milestone for the Royal Navy and for the 1,400 Defence Industry employees – from across the United Kingdom – whose jobs it will sustain.
But, it has broader significance too – marking how far UK Defence acquisition has come during five years of radical reform.
Rigour in procurement
Firstly, it reflects just how effective that reform has been in driving financial and procedural rigour into the MOD procurement system.
Last month's NAO Major Projects Report confirmed the top 11 defence projects are £397 million under budget and only 14 months over time.
For the third consecutive year, we've published an affordable Equipment Plan, worth £163Bn over ten years, with substantial headroom and flexibility built in.
Only through these changes have we been able to announce today's investment in this key capability.
And thanks to these changes our Royal Navy, Industry and the taxpayer can rest assured this is a fully-funded commitment, anchored firmly in reality rather than fantasy.
But our reforms have been about far more than balancing the books.
They have been about altering the very DNA of our procurement process by re-establishing our relationship with Industry.
In the past, defence contractors looked upon the MOD as a benevolent cash cow that would fund all of the Research & Development and then any cost overruns which emerged through a programme's life.
The initial Carrier contract was a classic example of this.
Under this chaotic arrangement, the contractors shouldered little risk with 90p in every pound of cost overruns, above a high threshold, borne by the taxpayer.
But, under our stewardship the Carrier has become a watershed.
Working with industry, we have established a new mechanism to share pain and gain equally above a realistic threshold.
This collaborative approach represents our preferred way forward, one of genuine partnership, aligning our interests more closely.
Better contracting models
So today's contract announcement reflects just how successful we have been in breaking free from the past and forging a new and better path for Defence procurement.
What does this mean in practice?
It means adopting a more incremental, pragmatic approach – not jumping in feet first to sign a contract and hanging the consequences.
So, with Type 26, we will only place the build contract once the ship design is sufficiently mature, the supply chain is fully mobilised, and a full joint analysis of programme risk has been completed.
The upshot is that we take fewer risks with taxpayers' money, whilst ensuring that any risk remaining is shared more equitably with industry.
But our ask of Industry goes beyond risk.
We're now demanding that 'exportability' is actively considered from the very beginning of the acquisition cycle, because developing bespoke capability just for the UK attracts a cost premium that is not always justifiable or affordable.
This will require industry and Government to work together to assess our own requirements in the full context of the global export market, sharing both the opportunities and risks that come from developing 'export-ready' systems capability.
But done properly the potential benefits are tangible:
The MOD gets the best kit for the best price; industry will reap the rewards of a virtuous circle of innovation, exportability and productivity and UK PLC will benefit from greater security and prosperity.
Defence role in the long term economic plan
Designed with exportability in mind, the Type 26 programme is a key staging post on the way to achieving our export-ready vision.
By making full use of modularity and open system exploitation its designers have ensured that the vessel design and its systems can adapt more readily  and cost-effectively to the demands of other potential international buyers.
As such, it represents a vital step change in UK Defence procurement and provides a solid foundation on which to base our new national shipbuilding strategy, announced by the Chancellor last month.
What is more, it sends out an unequivocal message that when it comes to developing and manufacturing world-beating, cutting-edge defence capability – the UK remains front and centre.
So, today's announcement is far more than just another item in a long list of capability.
It represents a new paradigm for Defence procurement that is finally fit for purpose; one that will strengthen our UK industrial base and galvanise our national economy; one that will equip our world-class Armed Forces with the world-class kit they need to do their job and one that will ultimately provide a cast-iron guarantee of our long-term national security and operational sovereignty.