Stories running prominently today include the news that two explosions at a peace rally in the Turkish capital of Ankara have killed at least 86 people, according to the interior ministry.
Syria
Defence Secretary Michael Fallon held talks with his US counterpart, Ash Carter, yesterday and took the opportunity to reiterate his commitment to a parliamentary vote to extend UK air strikes into Syria, according to articles in The Times, Guardian and Express. In the latter he is quoted:
ISIL remains a threat to the people of Syria, Iraq and the Middle East and also a very direct threat to the people of the UK. We will continue to build the case for military action in north-east Syria.
Read Defence Secretary Michael Fallon's full opening remarks as he and Mr Carter spoke about the special relationship between the US and UK, and how the two nations continue to stand shoulder to shoulder in the face of emerging threats, including ISIL and resurgent Russian aggression.
US training scheme
The Guardian reports that the US has "paused" its programme to train and equip moderate Syrian rebels to fight Islamic State. According to the paper, the Pentagon said yesterday that it was switching strategy so that "equipment packages and weapons" would be supplied "to a select group of vetted leaders and their units so that over time they can make a concerted push into territory still controlled by ISIL," a spokesperson said.
The UK remains committed to a range of wider programmes to support the moderate opposition. We are providing a range of civilian support to help save lives, bolster civil society, counter extremism, promote human rights and accountability, and lay the foundations for a more peaceful and democratic future. To this end, we have committed £55m this year.  
Poland
Tensions between the West and Russia escalated yesterday, according to an article in The Telegraph, as details emerged of a deal between the US and Poland to allow the permanent deployment of heavy military hardware by Washington, including tanks, armoured personnel carriers and ammunition.
Personnel investigation
The Sun reports the MOD has launched an investigation into relationships involving a civilian employee and a number of military personnel.
Our position is as follows:
As has been previously stated, this matter is being investigated. This is ongoing and it would be inappropriate to comment further with regard to what action has taken place or to provide details of the individuals reported to have been involved. We would ask that the personal privacy of individual civilian and military personnel is respected.
Image of the day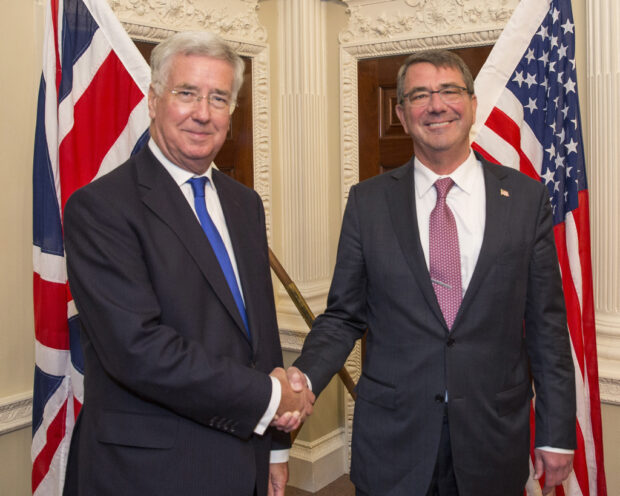 Follow us on Twitter and don't forget to sign up for email alerts.