Today is World Mental Health Day when those providing treatment and support seek to raise awareness of mental health issues and talk about their work and experience.
The Government is absolutely committed to improving the mental health of our Armed Forces and has long recognised that Service life can cause stress, and support to personnel has improved in a number of ways. To ensure good levels of mental health and wellbeing in our service personnel, the MOD emphasises prevention, early detection and treatment. Central to our work in this area is also the drive to increase awareness of mental health issues at all levels of the Armed Forces and to reduce any remaining stigma associated with mental illness. The MOD is examining a number of ways to develop mental health support further, including the possible use of screening and surveillance techniques.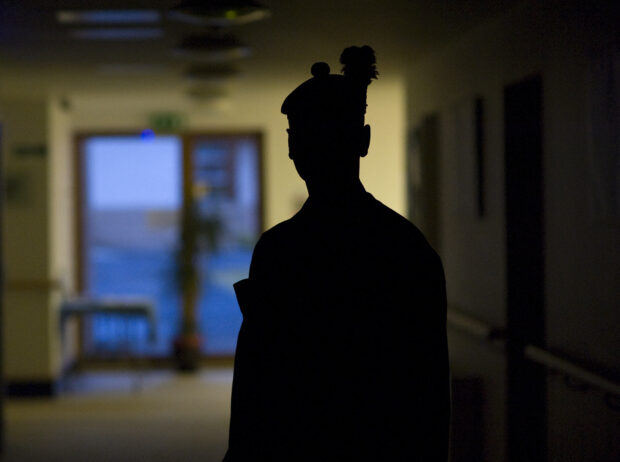 Below is some information you may or may not know about mental health and the military:
A similar proportion of Service men and women suffered from common mental health disorders, like depression and anxiety, as the civilian population, according to a study by King's College London published in the Lancet in 2010.
 Post-Traumatic Stress Disorder (PTSD) was found to be one of the least commonly found disorders.
 Most mental health conditions can be treated and mental health support to the Armed Forces includes pre- and post-operational stress management training, a wide range of psychiatric and psychological treatments and initiatives such as Trauma Risk Incident Management – a model of peer-group mentoring and support for use in the aftermath of traumatic events. It aims to empower non-medical staff to spot those personnel who might have been affected.
In Afghanistan, we deployed uniformed mental health nurses to provide in-theatre care and treatment for our personnel. A permanent on-call consultant psychiatrist was available to provide specialist support by phone 24 hours a day, and a UK-based team of a psychiatrist and a mental health nurse was at immediate readiness to deploy to the operational theatre to support the local team if required. Consultant psychiatrists also visited theatres approximately every three months to give clinical and administrative support.
After deployment, we arrange a 'decompression period' for personnel. During this time, they can begin to mentally and physically unwind after an operational tour, and talk to colleagues and superiors about their experiences. The families of returning personnel are also offered presentations and issued with leaflets to alert them to the possible after-effects of a deployment. Welfare officers, Padres, and other associated organisations also provide information to families by email, support groups and regimental systems.
In the UK, we have 16 military Departments of Community Mental Health (DCMH), which are located near major centres of military population and support the provision of healthcare that is available through Service primary care facilities. The DCMH mental health teams are made of psychiatrists and mental health nurses, and have access to clinical psychologists and mental health social workers. A wide range of psychiatric and psychological treatments are available, including medication, psychological therapies and environmental adjustment where appropriate.
 Personnel who have mental health issues during their service, or that are identified at their discharge medical, are able to access the DCMHs for up to six months after discharge

, to help them during the transition period.

Any Service person discharged with a diagnosed mental health disorder is handed over appropriately to the NHS in England and the Devolved Administrations via a Veterans' Transition Protocol. Ten veteran-focussed mental health teams are in place across England and veterans, as well as service personnel and families, can also access the Big White Wall – an anonymous 24/7 service offering a safe online community for those with mental health concerns.
 The Department of Health and Ministry of Defence launched the Veterans Information Service (VIS) that will contact ex-Service personnel 12 months after leaving the Armed Forces to provide information, guidance and support on health and wellbeing issues if required.  All Service leavers who left the Services since October 2010 will have been contacted 12 months after their discharge from the Armed Forces.
The Department of Health has commissioned 50 extra mental health professionals in England to provide services to veterans.
A free, dedicated, 24 hour support line for former and Serving personnel, their families and veterans, funded by the Department of Health and operated by Combat Stress and Rethink Mental Health, was introduced in March 2011.
The Department of Health, with the Royal College of General Practitioners, has developed and launched an e-learning package for the GP community to raise awareness of the needs of former Serving members of the Armed Forces and available services and support.