Of note in the newspapers today, it is reported that RAF jets have launched six times to intercept 17 Russian aircraft in just over a week. 
BALTIC AIR POLICING
The Sun on Sunday covers the RAF's interceptions of Russian aircraft during its Baltic air policing mission. It is reported that RAF Typhoon war jets based in Estonia have launched six times to intercept 17 Russian aircraft in just over a week.
Defence Secretary Michael Fallon said: 
The RAF has shown it will respond rapidly to Russian aggression underlining our commitment to our Nato allies.
The officer commanding 140 Expeditionary Air Wing, Wing Commander Gordon Melville, said:
We have proven our ability and resolve to police Nato's airspace and will continue to secure the skies over the Baltic states every hour of every day.
RUSSIA

The Sunday Times reports that up to 1,000 British soldiers are to be based in the Baltics for the first time as part of a new Nato strategy to deter Russia, after European leaders think that their strategy of conducting war-games in Eastern Europe is no longer enough to deter Vladimir Putin.
Defence Secretary Michael Fallon told the House of Commons Defence Committee on Tuesday 24 May 2016:
So far as the preparation for Warsaw [Nato Summit] is concerned, yes, we are considering what is called "enhanced forward presence", which, in addition to the actions we are already taking through Baltic air policing and so on, would help to further reassure. We are considering enhanced forward presence in the Baltic states - not only in the Baltic states, but along the eastern flank more generally—in the run-up to Warsaw. We don't think that contradicts anything in the [Nato-Russia] Founding Act. We are perfectly entitled to continue to position, exercise and rotate forces through those particular territories. I hope that agreement can be reached on the details in Warsaw.
APACHE
The Mail on Sunday, Sunday Telegraph and Sunday Times report that the MOD is poised to buy 50 Apache helicopters from Boeing rather than AugustaWestland. 
Our position is below.
The Apache programme is currently in its assessment phase, and we expect to make a decision by summer 2016.
BRITAIN'S GOT TALENT
There is widespread print and broadcast coverage of Lance Corporal Richard Jones, who won ITV's Britain's Got Talent last night after performing his magic tricks on the live show.
IMAGE OF THE DAY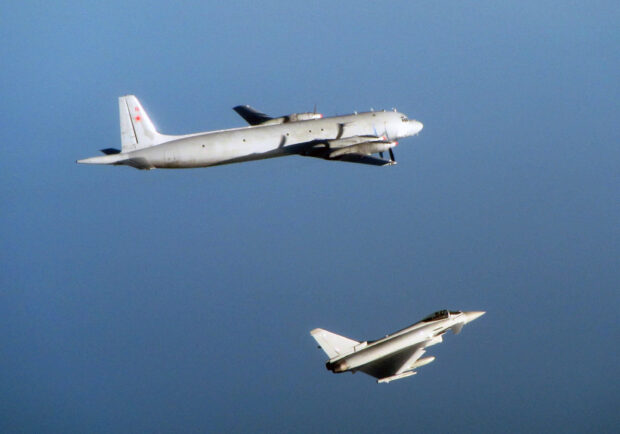 Follow us on Twitter and don't forget to sign up for email alerts.