A variety of Defence stories appear in today's media, including UK troops in Sierra Leone and the UK's new aircraft carrier.
SIERRA LEONE
The Daily Mail reports that UK troops have deployed to Sierra Leone as part of a new Africa mission to stop the migrant flow to Europe at its source.
The piece also states that UK troops are in Tunisia, helping forces defend against Daesh by teaching border security to prevent illegal movement from Libya, in Nigeria more than 350 British troops are training the Nigeria armed forces fighting Boko Haram, about 65 UK troops are backing UN, EU and African Union efforts in Somalia by helping to combat the threat posed by Al Shabaab extremists, around 400 troops are due to deploy to war-torn South Sudan and this year the Army will deploy to Malawi to train anti-poachers.
You can read more about the deployment here.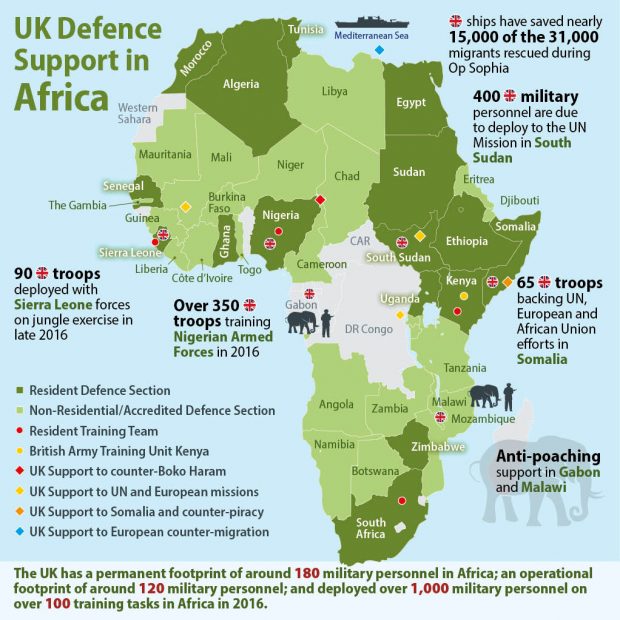 AIRCRAFT CARRIERS
The Scotsman and The Herald report on the Royal Navy's new Queen Elizabeth Class aircraft carriers, which are currently under construction in Rosyth.
An MOD Spokesperson said:
We are fully committed to operating both HMS Queen Elizabeth and HMS Prince of Wales and to naval shipbuilding on the Clyde. The Defence Secretary confirmed last year that steel will be cut on the first anti-submarine Type 26 Frigate this summer, providing warship building work on the Clyde until 2035.

Britain has the largest defence budget in Europe and it is growing as we invest £178 billion pounds in new ships, submarines and aircraft over the next decade.
IMAGE OF THE DAY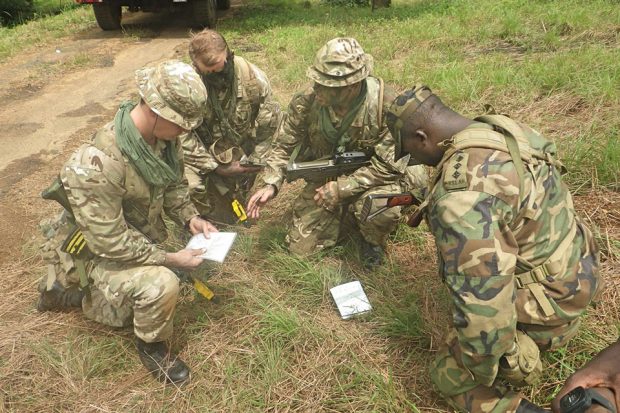 Follow us on Twitter and don't forget to sign up for email alerts.