The MOD Police appear in today's defence-related news.
MOD Police in Scotland
The Sunday Herald reports that there has been an increased presence of MOD Police in civilian areas of the Rosneath peninsula.
An MOD Police spokesperson said:
This is not about replacing Police Scotland, but about working together to ensure the safety and security of the Rosneath peninsula area as a whole.
Nuclear weapons security
The Observer and the Mail on Sunday write up an MOD Police report which notes security incidents at Atomic Weapons Establishment Burghfield and Aldermaston.
A Ministry of Defence spokesperson said:
MOD police officers are held to the highest standards and on the rare occasion when these are not met, disciplinary action is taken.

There was never any threat to the safety or security of the AWE Burghfield and Aldermaston sites.
Submarine delivery body CEO's position 
The Sunday Times business section reports that the MOD is recruiting for the new CEO role for the Submarine Delivery Body.
A Ministry of Defence spokesperson said:
The 2015 Strategic Defence and Security Review set out our intention to strengthen arrangements for the procurement and in-service support of nuclear submarines by establishing a new Delivery Body. The CEO's salary is benchmarked against similar roles in the public and private sector.
Afghanistan incident
The Sunday Telegraph looks at a 'Green on Blue' incident from Afghanistan set to be examined in court.
A Ministry of Defence spokesperson said:
All compensation claims are carefully considered and, where we assess that the MOD has a legal liability to pay, we do so.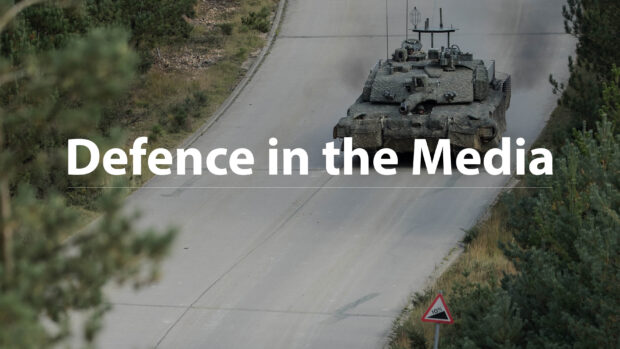 Follow us on Twitter and don't forget to sign up for email alerts.