Defence stories in today's media include Army regimental museums and the recruiting process for the new CEO role of the Submarine Delivery Body.
Army Museums
The Daily Telegraph reports that funding to more than a dozen Army regimental museums is set to be cut.
 A Ministry of Defence spokesperson said:
We recognise the important contribution made by these museums in preserving military heritage and acting as the bridge between communities and the Army. This is why, irrespective of funding, they will continue to receive support and have close ties with their associated regiment.
Submarine delivery body CEO's position 
The Daily Telegraph reports that the new CEO role for the Submarine Delivery Body will attract a £500,000 pay package.
A Ministry of Defence spokesperson said:
The 2015 Strategic Defence and Security Review set out our intention to strengthen arrangements for the procurement and in-service support of nuclear submarines by establishing a new Delivery Body. The CEO's salary is benchmarked against similar roles in the public and private sector.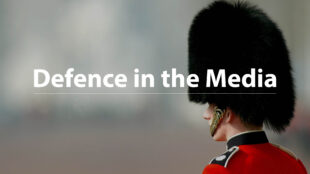 Follow us on Twitter and don't forget to sign up for email alerts.