Defence news today includes coverage of the rescue of 14 civilian sailors by HMS Dragon, IHAT, UK submarines and a pilot scheme that looks to offer flexible working conditions to military personnel.
Royal Navy Rescue
The Sunday Telegraph, Sunday Express and The Independent all report that 14 sailors have been recused by the crew of a Royal Navy destroyer yesterday, after the Clyde Challenger yacht was battered in stormy conditions.
Captain Craig Wood, HMS Dragon's Commanding Officer said:
HMS Dragon's ability to quickly respond to this sort of tasking in support of a multinational rescue effort shows the flexibility the Royal Navy's ships and highly-trained people can bring to bear.

I am delighted HMS Dragon was able to provide vital assistance on this occasion and am rightly proud of the efforts of my sailors in rising to this challenge. It is down to the capability of our ship and the skill of the men and women on board that we could accomplish this rescue in extremely difficult conditions.
Max Grosse, the Chief Bosun's Mate on board HMS Dragon said:
When we arrived on scene it was clear the yacht had lost its mast and looked in a pretty desperate state after nearly 48 hours drifting in the challenging conditions. We were however hugely relieved to see all 14 crew alive and well. Despite racing through the night we only had three hours of daylight remaining in which to safely remove the crew. HMS Dragon is fitted with two large sea boats capable of carrying six passengers each.

We were able to use both boats to transfer the crew as quickly as possible. The prevailing weather conditions and notorious Atlantic swell made it enormously challenging though and really tested the skills of my experienced sea boat coxswains.
Iraq Historic Allegations Tribunal
There is continued coverage in the Sunday Times, Sunday Telegraph and Sunday Mirror on the closure of IHAT by the summer of 2017.
Defence Secretary Sir Michael Fallon said:
It was the MOD that supplied the main evidence that got Phil Shiner struck off for making false allegations against our Armed Forces. Exposing his dishonesty means many more claims he made can now be thrown out and the beginning of the end for IHAT. This will be a relief for our soldiers who have had allegations hanging over them for too long. Now we are taking action to stop such abuse of our legal system from happening again
Further comments on the closure of IHAT can be found here.
Flexible Working
The Mail on Sunday reports on a pilot study being conducted by the Ministry of Defence that looks to offer military personnel greater working flexibility, with the study set to help inform future policy.
An Ministry of Defence spokesperson said:
Every members of Britain's Armed Forces taking part in this pilot could be required to deploy on operations, at any time, should the need arise. This pilot is part of a modern offer to help Britain's world class armed forces keep the broadest range of people and give them and their families the broadest service opportunities.
Submarines
The Sunday Times carries an article about the UK's attack submarine programme
An Ministry of Defence spokesperson said:
The Royal Navy's attack submarines meet their operational tasking and will continue to do so over the next decade.  It is not uncommon to have temporary small fluctuations in overall numbers during transition from one class to another.
Image of the Day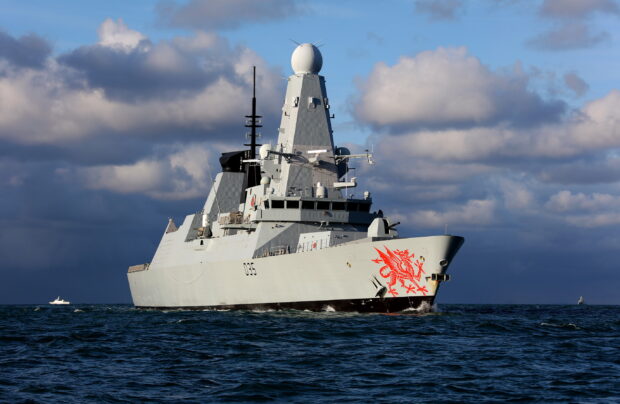 Follow us on Twitter, Linked in and Instagram and don't forget to sign up for email alerts.