A variety of Defence stories feature in today's news, including a Royal Navy rescue and flexible working for the Armed Forces.
ROYAL NAVY RESCUE
The Times, The Scotsman, The Daily Mail and The Herald all report that HMS Dragon rescued the crew of Clyde Challengerover the weekend, after being diverted 500 miles to pick up the stranded crew after a routine deployment.
You can read more here.
FLEXIBLE WORKING
A number of papers also follow up on yesterday's coverage about the 'Flexible Employment Scheme'. The Times reports that while it will save money, it was not seen by the MOD as a cost saving exercise, but as a possible way to allow military personnel to spend more time with their families. It also reports that it would not affect operation effectiveness.
An MOD Spokesperson said:
Every member of Britain's Armed Forces taking part in this pilot could be required to deploy on operations, at any time, should the need arise. This pilot is part of a modern offer to help Britain's world class armed forces keep the broadest range of people and give them and their families the broadest service opportunities.
IHAT/PHIL SHINER
There continues to be coverage on IHAT, its imminent closure and Phil Shiner.
Defence Secretary Sir Michael Fallon said: 
It was the MOD that supplied the main evidence that got Phil Shiner struck off for making false allegations against our Armed Forces. Exposing his dishonesty means many more claims he made can now be thrown out and the beginning of the end for IHAT. This will be a relief for our soldiers who have had allegations hanging over them for too long. Now we are taking action to stop such abuse of our legal system from happening again.
Chief of the General Staff General Sir Nicholas Carter, said:
The Army's Leadership Code requires the highest values and standards. It is right therefore that on the occasions that there are credible allegations of unacceptable behaviour they should be investigated. However, a significant number of claims made against our soldiers have not been credible. The recent exposure of unscrupulous law firms and vexatious claims has clearly shown this to be the case.

Mutual trust is at the heart of the Army Leadership Code as is the care of soldiers and their families. We therefore welcome the Government's commitment to ensuring we have the Nations confidence and the tools to do our jobs effectively on operations, free from the burden of unjust litigation.
IMAGE OF THE DAY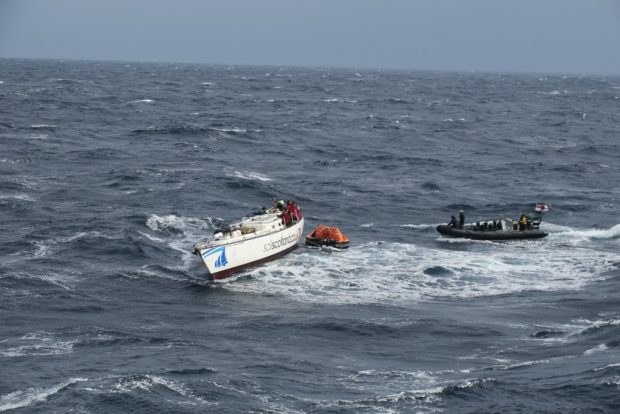 Follow us on Twitter, Linked in and Instagram and don't forget to sign up for email alerts.