A variety of Defence stories feature in today's news, including NATO's defence spending target, the MOD's compensation scheme, and how Alaskan Malamutes are helping injured Service personnel and veterans.
NATO
A variety of media outlets have incorrectly reported that the UK has failed to meet NATO's defence spending target of 2% of GDP
An MOD Spokesperson said:
These figures are wrong: NATO's own figures clearly show that the UK spends over 2% of its GDP on defence. Our defence budget is the biggest in Europe, the second largest in NATO, and it is growing each year as we invest £178 billion in new equipment and the UK steps up globally, with new ships, submarines and aircraft over the next decade.
 COMBAT COMPENSATION
The Guardian and BBC Radio 4 Today Programme have reported on an ongoing consultation the Ministry of Defence is conducting on its compensation scheme.
Defence Secretary Sir Michael Fallon said:
Our Armed Forces put their lives on the line to keep us safe. This new scheme will mean more generous payments to anyone injured - or the families of those who are killed - in combat. By making these changes we will put more money into compensation and remove the stress of lengthy legal action.
 An MOD spokesperson said:
This is about better compensation and, regardless of legal action, we already prioritise learning lessons from any incidents involving the safety of our personnel. Where there have been serious injuries or fatalities, we have robust systems and processes in place that allow us to record and investigate these accordingly, and in the unfortunate case of a death, the requirement for an independent inquest to determine the cause will of course remain.
Further information on the combat compensation consultation can be found here.
IHAT/ PHIL SHINER
The Telegraph has reported on calls for police to investigate Phil Shiner, the lawyer struck off for making false allegations against the Armed Forces.
It was the MOD that supplied the main evidence that got Phil Shiner struck off for making false allegations against our Armed Forces. Exposing his dishonesty means many more claims he made can now be thrown out and the beginning of the end for IHAT. This will be a relief for our soldiers who have had allegations hanging over them for too long. Now we are taking action to stop such abuse of our legal system from happening again.
Further comments on the closure of IHAT can be found here.
CYBER CRIME
With the launch of the National Cyber Security Centre today, The Financial Times, The Guardian and The Telegraph report that The Chancellor, Philip Hammond is launching a secondment programme in which 100 staff from big businesses will be trained at the new National Cyber Security Centre.
IMAGE OF THE DAY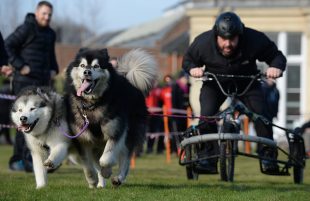 Follow us on Twitter, Linked in and Instagram and don't forget to sign up for email alerts.