This morning's papers report on counter-Daesh training in Syria and the National Shipbuilding Strategy.

COUNTER-DAESH EFFORTS IN SYRIA
The Sunday Telegraph reports on the UK's training of armed opposition forces in Syria.
An MOD spokesperson said:
The US-led Coalition training programme was established to deliver training to moderate and vetted Syrian armed opposition forces involved in counter Daesh operations.

The training programme is on-going, however, due to the fast paced nature of events in the Middle East, partner forces are now focused on taking part in operations to defeat Daesh. The UK training teams are currently held at readiness in the UK, and will re-deploy if required.
NATIONAL SHIPBUILDING STRATEGY
The Sunday Times and Mail on Sunday speculate that the MOD will announce a competition for the new class of Type 31e frigate as part of a National Shipbuilding Strategy.
The articles say that the Strategy is set to accept the central recommendation of Sir John Parker's report. In November, Sir John's report into naval shipbuilding set out far-reaching recommendations to transform the United Kingdom's shipbuilding industry and boost the prosperity of shipyards and supply chains across the country.
An MOD spokesperson said:
The Government remains committed to publishing the National Shipbuilding Strategy and this will be published in due course.
MENTAL HEALTH
The Sunday People carries an interview with a former member of the Armed Forces who suffered with mental health problems after he left the Army.
A Government spokesperson said:
We are committed to the wellbeing of our service personnel, whether serving or former, and the vast majority of those leaving transition successfully into civilian life. We recognise that a small number of veterans struggle, and that is why we work across Government and with charity partners to provide a comprehensive package of support.

This support includes: the Armed Forces Covenant; the Veteran's Gateway; and the instigation of a cross-Government Veterans Board later this year.
IMAGE OF THE DAY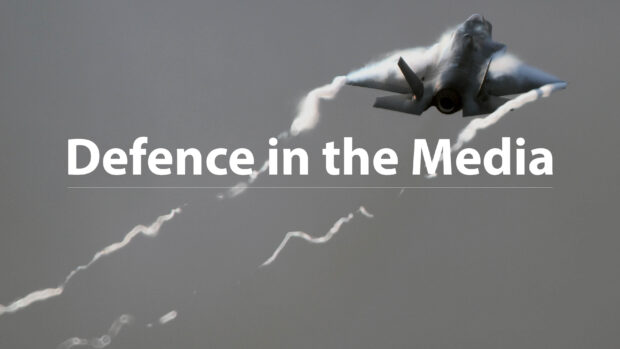 Follow us on Twitter, Linked in and Instagram and don't forget to sign up for email alerts.