Today's Defence news includes coverage of an Armed Forces recruitment report, reporting on standard issue military footwear and the RAF photographer of the year competition.
RECRUITMENT REPORT
The Daily Telegraph covered Mark Francois report about Armed Forces recruitment. He was commissioned to write the report by the then Prime Minister David Cameron shortly before he left No.10.
An MOD spokesperson said:
We thank Mr Francois for his report and agree that recruitment is one of the MOD's top priorities. Joining the military offers the opportunity for a great career, learning new skills and gaining unique experiences not available in civilian life. We're aware of and working on the issues outlined in the report, including investing in recruiting the next generation of talent, diversifying our workforce and increasing our reserve numbers.
MILITARY FOOTWEAR
The Daily Mail looks at a study by the Journal of Strength and Conditioning Research, led by Dr Alex Rawcliffe of Napier University, which the newspaper reports has warned about the risk of musculoskeletal injury from standard-issue combat and ammo boots.
An Army spokesperson said:
The health and wellbeing of our personnel is of paramount importance and we equip and train them to the high standard required for a successful Army career.
RAF PHOTOGRAPHER OF THE YEAR
There is coverage today on BBC News online which looks at the winners of the annual RAF Photographer of the Year competition.
IMAGE OF THE DAY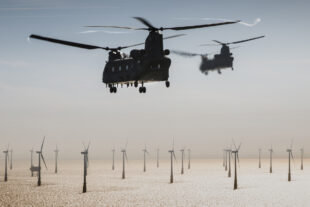 Follow us on Twitter, Linked in and Instagram and don't forget to sign up for email alerts.