Today's papers include an Amnesty International report on strikes against Daesh.
Amnesty International report
Ahead of the one-year anniversary of the start of the offensive, Amnesty International have published a report about coalition airstrikes on Raqqa.
An MOD spokesperson said:
Keeping Britain safe from the threat of terrorism is the objective of this campaign and throughout we have been open and transparent, detailing each of our nearly 1,700 strikes, facilitating operational briefings and confirming when a civilian casualty had taken place.

We do everything we can to minimise the risk to civilian life through our rigorous targeting processes and the professionalism of the RAF crews but, given the ruthless and inhuman behaviour of Daesh, and the congested, complex urban environment in which we operate, we must accept that the risk of inadvertent civilian casualties is ever present.
Image of the Day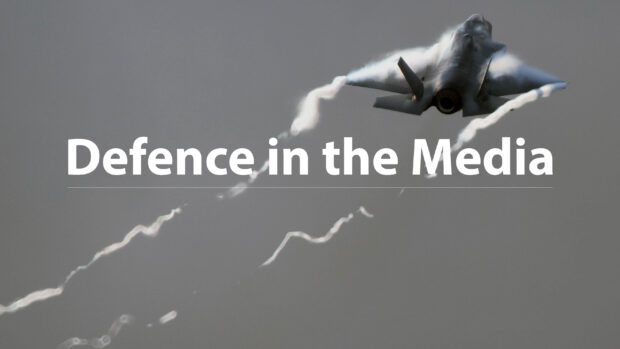 Follow us on Twitter, Linked in and Instagram and don't forget to sign up for email alerts.