Today's Defence-related news includes claims about the British Army's Challenger fleet.
Challenger 2 upgrade 
The Daily Star, The Sun and Daily Mirror have covered the story in yesterday's Times which claims the number of UK operational tanks is set to fall.
An MOD spokesperson said: 
We are committed to significantly upgrading our Challenger 2 tanks, ensuring we have the best weaponry and armour. These upgrades will provide the British Army with lethal warfighting capabilities out to 2040.

The investment in the Challenger 2 upgrade is part of our £18.4 billion land equipment programme.

No final decision on the number of tanks to be upgraded has been made.
 Image of the day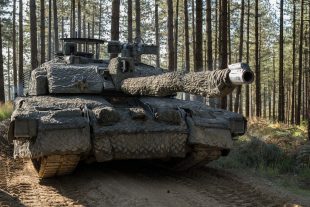 Follow us on Twitter, join us on Linked in and Follow our Instagram page and don't forget to sign up for email alerts.