Today's Defence-related news highlights the plans to support the series of major commemorations which will mark D-Day 75 both in the UK and at various locations along the Normandy coast.
Image of the Day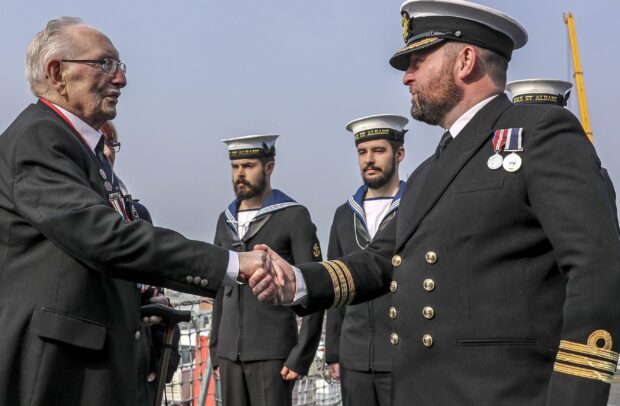 D-Day Anniversary
The MOD announced that more than 4,000 Armed Forces personnel will lead the nation in marking the anniversary. This will include 300 veterans who will leave Portsmouth on a specially-commissioned ferry to attend events in Normandy. They will be accompanied by up to 11 Royal Navy ships.
This was reported in The Sun, The Guardian and online in the Metro.
Gavin Williamson, Secretary of State for Defence, said:
75 years ago troops from 14 Allied countries united together, many on the south coast of Britain, before launching the historic operation to liberate occupied Europe.

Britain must always keep the legacy of that special generation alive. I urge people to join our Armed Forces in showing that all of us, young and old, will never forget the price they paid for the freedom and peace we now enjoy.
Chief of the Defence Staff Sir Nick Carter said:
The Armed Forces are honoured to dedicate so many personnel and assets to this significant commemoration. Our forebears, who planned and executed Operation Overlord, and those who enabled it to happen by fighting in Italy, Africa and beyond, have the enduring respect of our Armed Forces. We will ensure the example of that special generation lives on.