Ahead of the 75th anniversary of the D-Day landings tomorrow, national newspapers have covered a range of commemorative events.
Image of the Day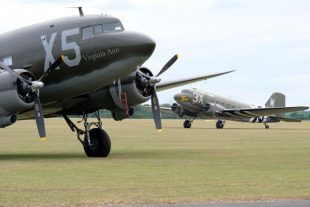 D-Day veterans cross the Channel
The Daily Telegraph, The Times, Financial Times, The Guardian, The I, The Independent, Daily Mail, Daily Express, The Sun, Daily Mirror, BBC Breakfast, GMB and Sky all report on the lead up to the D-Day commemorations happening this week.
A large number of papers and broadcasters focus on the two ferries that have departed the south coast on a week long journey which will transport hundreds of veterans across the Channel for events in both France and the UK. The veterans will be guests of honour at the huge National Commemorative Event on Southsea Common, Portsmouth, tomorrow.
Later that evening they will leave to follow the route across the English Channel they took in choppy waters in 1944 as part of the biggest sea invasion in history. In the middle of the Channel, at around 8pm, a fleet of Royal Navy ships will sail past MV Boudicca while the RAF fly overhead.
The Sun, Daily Mirror, Daily Mail all have double page spreads looking ahead at the large number of commemorative events taking place. There are also a number of interviews with veterans who are making the journey back to France to attend commemorative events as well as excerpts from diaries and letters that were written at the time of the assault.
Follow us on Twitter, join us on Linked in, Follow our Instagram page and don't forget to sign up for email alerts.